14 Jun

URGENT: Attention Bushtracker owners with Swift 500 series stove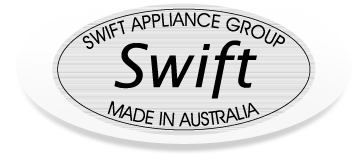 To our valued customers,
There has been an incident involving a Swift 500 series cooker in a caravan: Link to the Petroleum & Gas Inspectorate Safety Alert
Please note that this only concerns you if you have the Swift 500 series cooker in your van. Those with the Thetford branded cooktops are not affected.
We have been asked to pass on the following information from Swift Appliance Group to all of our customers:
"Due to circumstance beyond our control we have been informed by the ACCC that we need to notify our customer in regards to the Incident that has occurred.   Please read the notice below and advise your customers that the Swift 500 series (All Models) are NOT ALLOWED TO BE USED AUSTRALIA WIDE UNTIL FURTHER NOTICE.   We hope this is a temporary situation,  We are waiting on a reply from the ACCC and WA authorities as to what steps are to be taken next.  Please be patient once we have more information we will advise through our website. Please be informed the electrical element can still be used.
Swift Appliance Group Pty Ltd is currently liaising with the ACCC, WA DMIRS and Resources Safety and Health Queensland regarding gas explosion safety risks in the 500—Series Caravan Gas Cookers. We will provide more information as soon as possible after conferring with the regulatory bodies. Consumers must immediately cease using the products until tests determine the cause of the explosion and the products are deemed safe."
Please note that Bushtracker does not have any further information other than what is stated above and on the Swift Appliance group website: https://www.swiftappliancegroup.com.au/notices and in the Link to the Petroleum & Gas Inspectorate Safety Alert. Should you have any concerns or question please feel free to contact Swift direct on (03) 9359 5394.
As soon as any more information comes available we will update this posting.